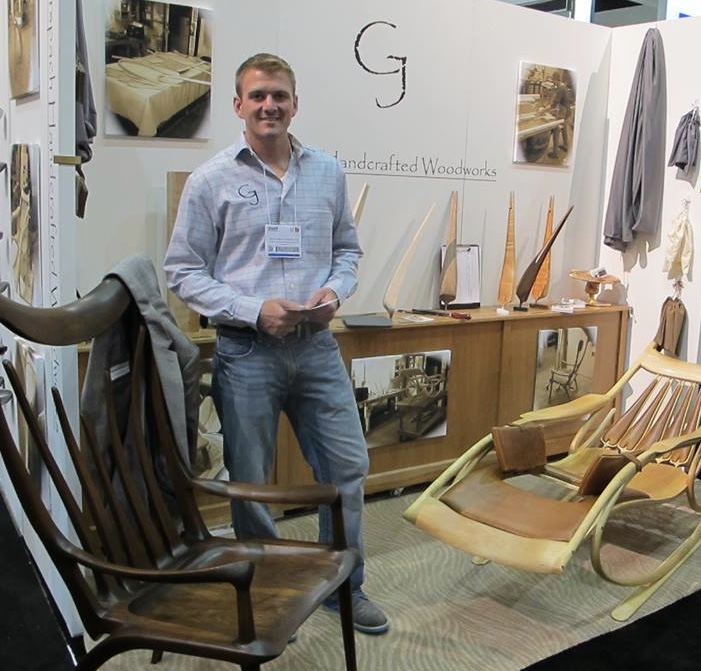 Jonathan Gerspach
Master Craftsman
As a designer and woodworker, I devote my craftsmanship towards exposing the beauty I see within a raw material to create furniture as a living, functional sculpture, pieces that are not only admired for their comfort but also the organic motion that draws your eye from one detail to the next.
Our Mission
To create a unique collection of sculpture and furniture pieces alike that will create lasting memories for those who build their lives among them.
A master in the art of living draws no sharp distinction between his work and his play, his labor and his leisure, his mind and his body, his education and his recreation. He hardly knows which is which.
He simply pursues his vision of excellence through whatever he is doing and leaves others to determine whether he is working or playing.  To himself he always seems to be doing both.
Engage
In our world today, there are so many choices to pick from when designing your home or commercial space. There are the big-box stores like Walmart and IKEA, specialized style departments such as Restoration Hardware, or the boutique design centers. The thing all these places have in common is limitation. As a Master Furniture Craftsman and designer, I have the ability and desire to work with you one-on-one to create that one-of-a-kind piece of furniture or sculpture not available in a store. Working without size, material, or design restrictions, together we can create the piece you've been dreaming of and simply cannot find anywhere else.